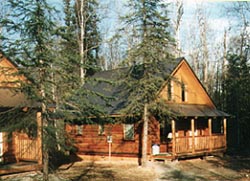 Hi welcome to the Cabin! I am glad you could visit! Look at all the things that you will find here:




Spacious main room



2 guest bathrooms



French doors and windows



Large floor to ceiling fireplace(for those cold winter nights)



4 Couches for your seating pleasure



Kitchen w/fully stocked refridgerator



3 Coffee makers(so there is always plenty of fresh coffee for everyone)


I am now pleased to annouce that there are two new additions to the Cabin: A Gazebo, and 2, count them, 2 Hot Tubs!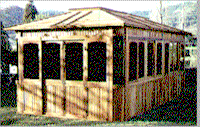 Look at all the comforts you get: Tubs are made of Teak Powerful Jet Super Charger Cedar Sauna Loft Area over sauna and tubs Private showers Color TV & AM/FM/Cassette/CD player w/ Dolby stereo

Of course, there areRulesto follow, but they are all in fun!(Thanks to Samuel for these rules)




Sign My Guestbook View My Guestbook




JoinThe Acro Webring



JoinThe Cabin Webring













If you are not an Acro player, this guestbook is not for you! Please sign me other guestbook at:My Homepage